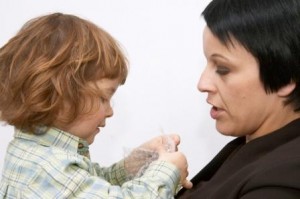 Since the release of The Road that Takes Me Home, some have commented on the strong nature of the first song, Lamentation, concerned that it presents a harsh picture of God.  Rather than debate that perspective, I thought I'd share some feedback from a woman in Texas who gave the CD as present to a friend who is the mother of two small girls.
That mom and her 4 ½ year old daughter were listening to the CD together.  The little girl gasped when she heard the lyrics of the first song — God hateth thee — and said, "Mommy, she said the hate word." (This was significant because this child has been taught that hate is a very strong word and shouldn't be used for things she dislikes, such as food etc.) Her mom explained that God hates those who sin against His law. Since the mother was aware of the fact that the CD is being used to reach out to post-abortive women to help them see their need of repentance, the mom used this as an opportunity to share with her daughter the reality of abortion — that there are some people who don't want their babies and then murder them.
Later on in the grocery store while they were shopping, the 4 ½ year old walked up to a complete stranger and said, "Excuse me. Do you know that some people don't want their babies and kill them?" Needless to say, the mom was a trifle embarrassed. However, when their shopping was done and they were back in the car, her daughter requested, "Mom, can we listen to that first song again?"
The mom called the friend who had given her the CD as a gift and let her know the impact the song Lamentation had on her little girl. She commented that it was a pretty tough song, but it proclaimed the truth that God hates those who lie, who murder, and who violate His law.  She was amazed at the impact it had on her daughter.
The beauty of The Road that Takes Me Home CD is that after that first song, the rest of the songs proclaim God's mercy to those who repent, believe, and walk in the faith of the finished work of Jesus Christ.
Jesus said, Truly, I say to you, whoever does not receive the kingdom of God like a child shall not enter it (Mark 10:15).